Whitehead Institute has been a trailblazer in the fields of genomics and genetics since it became the single largest public contributor to the Human Genome Project—and the Institute continues to be a world leader in genetics and genomics research.
Image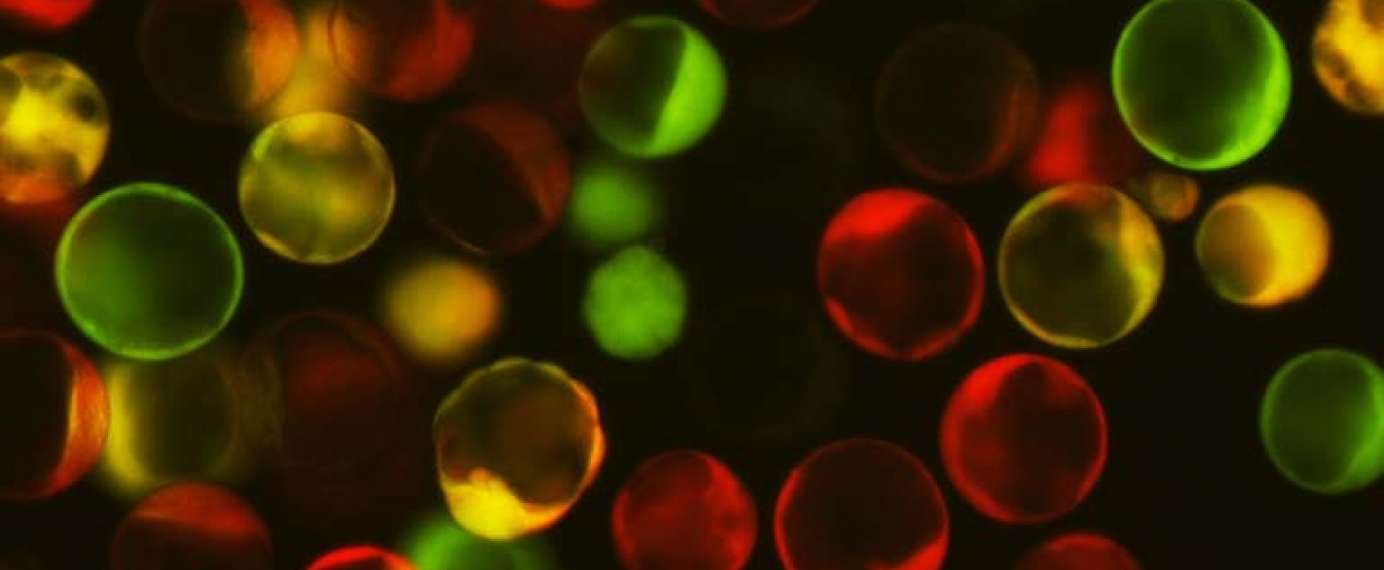 Genes, the segments of DNA that code for proteins, are the instruction manuals for biological organisms. Fundamental aspects of biomedical research include decoding those instructions and discovering how and when they are carried out, which allows researchers to understand the programming behind our biology, from how genes encode basic cellular functions to how they contribute to disease when the programming, or its execution, goes awry. Whitehead Institute researchers are using the latest tools, screens, and evolutionary comparisons, among other means, to match genes to their functions and shed light on the essential programming behind our biology.
Image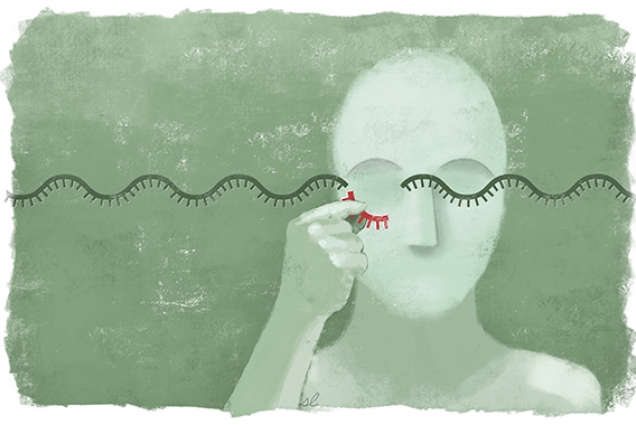 Steven Lee/Whitehead Institute
Regulation of gene expression
All cells in an organism have the same DNA, organized into chromosomes and then further into genes, and it is how the genes are regulated differently that defines specific cell types. Whitehead Institute researchers are investigating how gene expression is regulated by studying molecules and processes including transcription factors--proteins that "read" DNA; epigenetic marks--heritable molecules that regulate genes; small RNAs; and DNA sequences like enhancers, which regulate the expression of genes,  to both identify broad patterns in gene regulation and understand the myriad ways in which gene regulation influences biological processes and diseases of interest.
Our researchers have made important contributions to the understanding of how different RNAs play a variety of roles in gene regulation. They continue to identify regulatory RNAs and their functions in different biological processes, and to advance the field's knowledge of microRNAs, very tiny RNAs that can regulate gene expression. Whitehead Institute researchers are also investigating how RNA can form aggregates in the cell when RNAs with too many repeats of certain amino acids clump together to create gels. These gels have been observed in and may contribute to neurological diseases. Other researchers are investigating RNA structure and how RNAs can change shape, leaving different sequences exposed for translation, which can lead to the production of different proteins. 
With the advent of new technologies, researchers have been able not only to observe what genes do in existing organisms, but also to engineer genetic circuits that either replicate what the researchers have observed or even produce novel biology. Certain genes code for signals that instruct cells in how to organize to form a developing body. Our researchers are creating circuits that use these genes in order to produce tissue patterning in cells in the lab, helping them to understand how cells communicate during body development--with possible implications for regenerative medicine. 
Image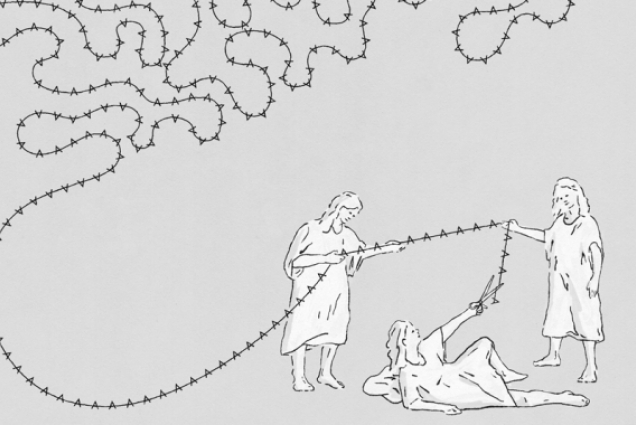 Gus Rosen-Bernstein/Whitehead Institute
Understanding the genetic basis of disease
Identifying the genes that are responsible for, or contribute to, a disease is critical for understanding the biological processes underlying it. Knowing which genes are associated with a disease may also allow researchers to pinpoint more targeted therapies. Whitehead Institute researchers have uncovered the roles of specific genes in many diseases, from finding the first human oncogene to more recent discoveries related to cancer, infectious disease, diseases of the nervous system, and more. 
Sequenced the Y chromosome
In 2003, Whitehead Institute member David Page succeeded in mapping the entire genome of the human Y chromosome, in collaboration with the Genome Institute at Washington University
Human Genome Project
Institute alumnus Eric Lander and colleagues provided the largest non-governmental contribution of sequencing data for The Human Genome. 
Correcting genetic defects
Member Rudolf Jaenisch combined gene cloning and embryonic stem cells to correct a genetic defect in mice in 2002.