Image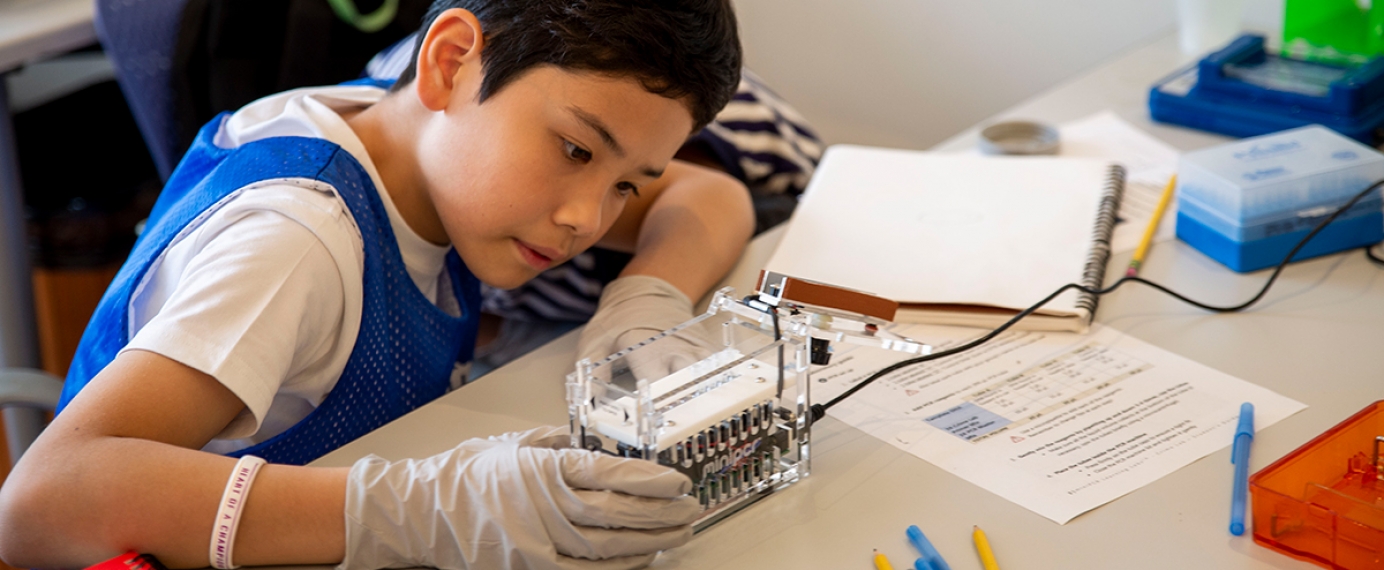 For almost three decades, Whitehead Institute has maintained a steadfast commitment to science education and outreach by offering programs meant to enhance science teaching and learning for the entire community.
With a variety of programs ranging in scope from lectures and workshops for teachers and students to special events for non-scientists, Whitehead Institute offers its participants first-hand exposure to state-of-the-art research.
Online Learning Opportunity
BioNook is Whitehead Institute's online biology resource, offering exciting learning enrichment for students, parents and teachers. Find videos, podcasts and stories on Whitehead Institute Science, as well as an "Ask a Scientist" opportunity and ideas for nature-based activities.
For more information about Whitehead Institute's education and community outreach offerings, please contact Amy Tremblay at tremblay@wi.mit.edu.