Our researchers are working to understand the biology underlying infectious diseases and the microbes and viruses behind them, using innovative genetic approaches and new tools and methods.
Image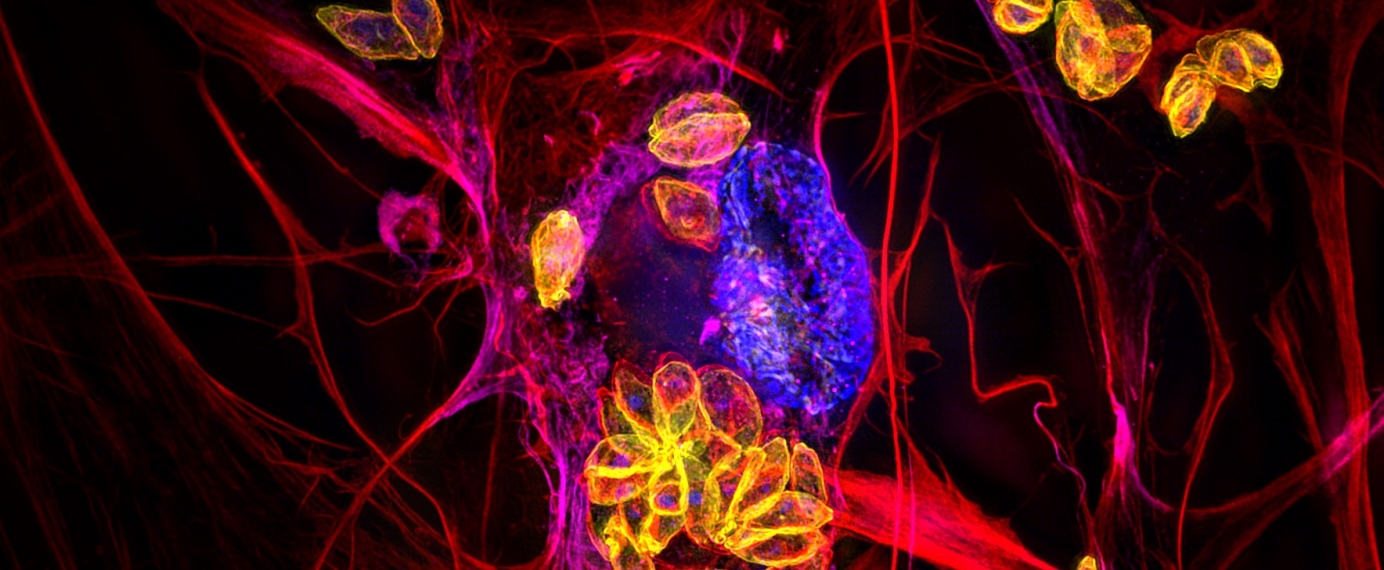 Infectious disease is a broad category encompassing many illnesses, from sexually transmitted diseases to deadly tropical diseases, that are spread by pathogens--including bacteria, viruses, and fungi--and that plague people around the world. These diseases can be difficult to prevent or treat, due to the ubiquity and resilience of the pathogens that spread them. Our researchers are investigating the biology of these diseases and the pathogens that spread them, and so building a necessary foundation of knowledge that could be applied to combat them.
Image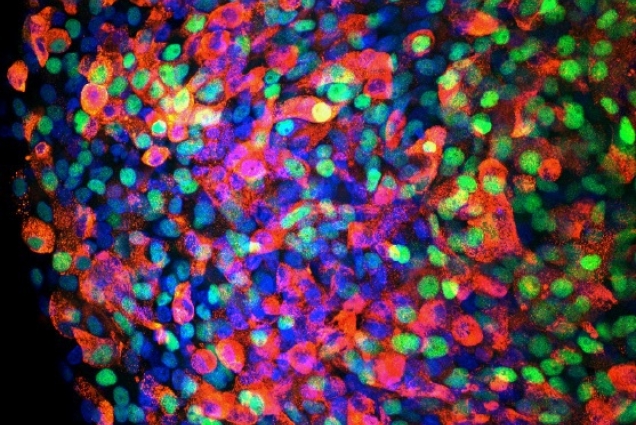 Haiting Ma/Whitehead Institute
Whitehead Institute is developing better ways to study infectious diseases in cell and animal models so that the results more accurately reflect what happens in the human body. These models include human cell types derived from stem cells and brain organoids—stem-cell derived approximations of the brain. These enhanced models are benefitting research into infectious diseases including the disease caused by Zika virus infection and other dangerous tropical diseases like dengue fever.
Image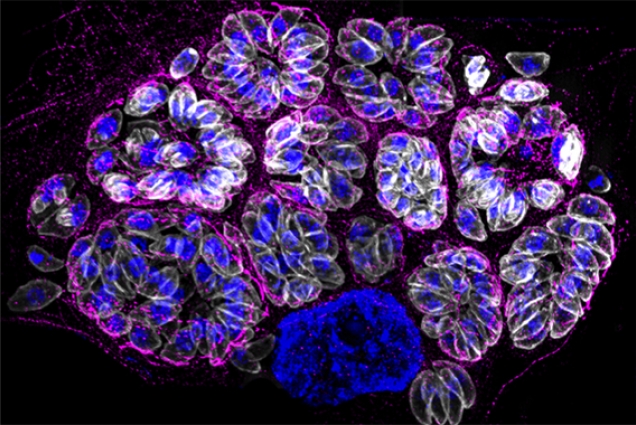 Clare Harding/Whitehead Institute
Identifying genes of interest
Our researchers investigate parasites to understand which of their genes encode factors that are necessary to infect a human host, evade the immune system, or establish a chronic infection. They use technologies like the gene editing tool CRISPR to silence specific genes and see how that affects the parasite, allowing them to determine which genes are instrumental in which biological functions. This information could potentially inform the development of new vaccines or treatments for parasitic infections. 
Image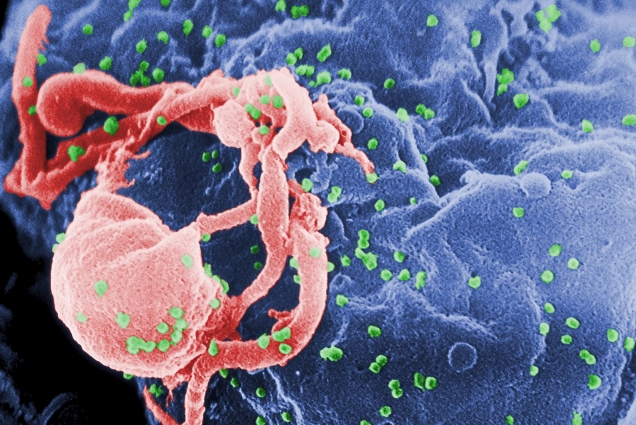 CDC Public Health Image Library
Structure, function, infection
Viruses like human immunodeficiency virus (HIV), the virus that causes acquired immunodeficiency syndrome (AIDS), produce a large number of proteins from a small set of genetic instructions. Our researchers are investigating how viruses might alter their RNA's three-dimensional shape, shifting between structures, in order to control which parts of the RNA are accessible to be translated, so they can create different proteins and successfully infect their host's cells. This research has additional implications for the role of RNA folding in other biological processes.