Giving to Whitehead Institute
Gifts and grants from individual donors, foundations, and corporations directly support our researchers as they seek to transform biomedical science and, ultimately, medicine and health care.
Image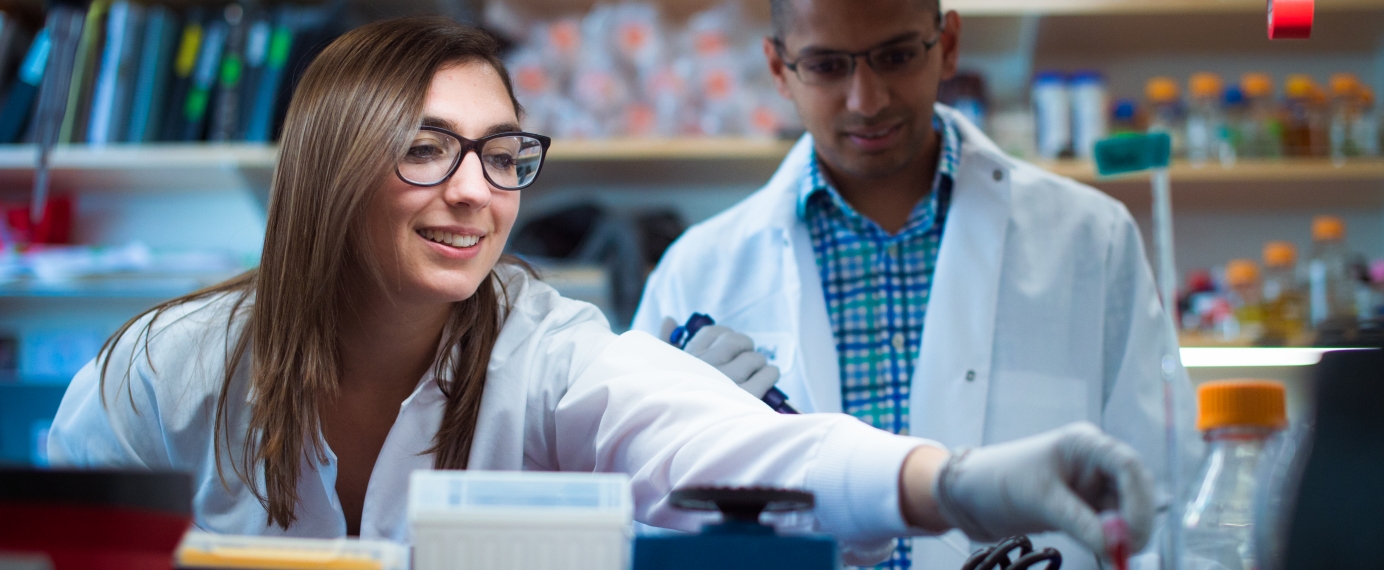 Our Mission is ​forging new frontiers in science, uncovering insights today that unlock the potential of tomorrow.
Our pursuit of that Mission is guided by our core values: Ingenuity, Belonging, Courage, and Learning. Our values help foster an environment of bold, creative research.
Your financial support can fuel excellence and innovation, enabling our creative and accomplished biomedical researchers to make path-breaking discoveries, uncover the deepest mysteries of biology, and catalyze new ways to combat disease.
You can make a difference
Philanthropy can be a powerful driver for cutting edge science, enabling creative and accomplished biomedical researchers to pursue path-breaking discovery. By providing financial support to Whitehead Institute, donors make clear their deep commitment to knowledge and scientific discovery, to nurturing excellence, to advancing innovative science, and to translating new knowledge to improve human health.
Your philanthropy can be an engine for path-breaking discovery. Please demonstrate your commitment to world-class, innovative basic science research by making a contribution to Whitehead Institute in any of these ways.
The importance of donors' support is not theoretical: at Whitehead Institute, philanthropy is translated into discovery and, longer term, into better understanding of human health and new ways of diagnosing and treating disease. Here are two illustrations of how our donors are having a major impact by advancing the next generation of discovery.
Whitehead Institute Giving Societies honor the Institute's most philanthropic donors. A diverse constituency of individuals, families, corporations, foundations, and organizations who have contributed $250,000 or more to Whitehead Institute comprise the lifetime giving societies. Donors who have given $2,500 or more for three consecutive years are members of the Director's Circle.
Kendall Square Pioneer Society
$250,000 - $999,999
Recognizing donors whose philanthropic support totals $250,000 to $999,999, the Society reflects Whitehead Institute's role as a catalyst for the globally renowned biomedical research hub.
David Baltimore Society
$1,000,000 - $4,999,999
Recognizing donors whose philanthropic support totals $1,000,000 to $4,999,999, the Society is named for the Institute's Nobel Prize-winning Founding Director and pioneering biologist.
Jack Whitehead Society
$5,000,000 +
Recognizing donors whose philanthropic support reaches $5,000,000 or more, the Society is named for the visionary industrialist and philanthropist who established the Institute.
The Legacy Society
+
Honoring donors who have provided for Whitehead Institute through their wills, trusts, gift annuities, retirement plans, donor-advised funds, or insurance policies.
If you would like additional information about making a gift to Whitehead Institute, contact one of our staff members here.