Discover opportunities to empower researchers.
Opportunities to Support Visionary Scientists
Named Whitehead Institute Professorships
At the heart of Whitehead Institute is its Faculty and a deeply collaborative culture that encourages startling new ideas to propel science forward. Whitehead Institute Members are widely honored for scientific discoveries, intellectual risk-taking, and the development of innovative research methods that advance the conduct of science in significant ways.
One of the most effective ways to attract and retain these scientific leaders is to recognize them through a named Whitehead Institute Professorship -- and the creation of these Professorships is our top priority for philanthropic support. In addition to providing a significant, tangible investment in the investigator's long-term research program, an endowed Professorship is a vibrant recognition of a scientist's distinguished record of accomplishment and an endorsement of their scientific vision. It is, as well, a statement of their leadership within the Institute and the broader biomedical research community.
The establishment of a named Whitehead Institute Professorship also makes clear the donors' deep commitment to knowledge, discovery, and scientific innovation -- while connecting the donors' names with Whitehead Institute in perpetuity. A Professorship can be established and named with an endowment gift of $5 million. For more information, please contact Sharon Staczak, Vice President for Institutional Advancement at stanczak@wi.mit.edu.
Unrestricted annual gifts are extraordinarily important to Whitehead Institute. They help the Institute to respond nimbly to emerging opportunities and unexpected challenges; and they provide seed funding for innovation and intellectual risk-taking. In other words, unrestricted gifts better enable Whitehead Institute to have impact.
More than that, unrestricted support strengthens the organization: it permits us to invest in new equipment, provide bridge funding for early stage research, undertake projects responding to pressing scientific needs, and better weather out-of-the-blue events and crises.
Donors' unrestricted gifts are also a statement of trust in Institute leadership, and a recognition of the organization's long and continuing history of achievement. An annual gift in any amount will give Institute director Ruth Lehmann an important measure of financial flexibility in pursuing her vision for the future of Whitehead Institute.
Pioneering Research Programs
Advancing biomedical science to improve human health is Whitehead Institute's core mission. And our Faculty, Fellows, staff scientists, and trainees are recognized for their insight and creativity in identifying opportunities and developing new methods for answering the most important research questions in biomedicine. The resulting advancements in foundational knowledge expand science's understanding of the causes of diseases ranging from Alzheimer's and diabetes to metastatic malignancy to Zika virus. Moreover, our researchers' discoveries are sparking development of new and more effective diagnostic tools and treatments.
And yet, despite its demonstrated long-term benefits, foundational biomedical research  is seriously underfunded in the United States. This is especially the case for the kind of high-risk/high-reward investigations at which Whitehead Institute excels. 
Donors can help to bridge the funding gap by providing support (in any amount) for individual Members' and Fellows' labs or for research on specific diseases or scientific challenges.
Whitehead Fellows Program
 The Whitehead Fellows Program enables extraordinarily talented young scientists to begin pursuing their scientific visions and launch independent labs right out of graduate school—instead of joining a senior researcher's lab. Fellows come to the Institute with a record of significant accomplishment and a demonstrated capacity to solve major research problems. And they go on to have extraordinary success as leaders of top academic and commercial research programs around the world. Seven former Fellows have been elected to National Academy of Science—and Program alumni include superstars such as Harvard Medical School dean George Daley; MIT cancer researcher Angelika Amon; NASA astronaut Kate Rubins; and former Merck Research Laboratories president Peter Kim. The Fellows Program has also become a model for academic centers seeking to identify and support top young researchers; but no other organization has equalled its continuing capacity to produce world-class scientific leaders.
Whitehead Fellows receive dedicated lab space and comprehensive lab funding, access to shared technical facilities, and substantial mentoring from Institute Faculty. An initiative of this nature requires significant donor funding: these highly motivated scientists quickly build robust research programs, and few traditional funding organizations support young scientists doing innovative, high-risk/high-reward science.
Donors can help support the Whitehead Fellowship Program, generally, or an individual Fellowship. A named five-year Whitehead Fellowship can be underwritten with a $1,250,000 spendable gift; a named Fellowship can be endowed with a $5 million gift; and the Program as a whole can be named with an endowment gift of $20 million. Such gifts make clear a donor's desire to recognize and nurture excellence.
Newly minted PhD recipients from across the globe come to Whitehead Institute for appointments as postdoctoral researchers. The caliber of these smart and talented young scientists is unsurpassed. They drive our laboratories forward, day-to-day, helping advance Institute Members' research initiatives while developing their own technical skills and scientific visions.
In turn, at Whitehead Institute these young scientists are able to use state-of-the-art technologies, gain advanced training in their own disciplines, and be exposed to ideas and methods from many other fields. And they benefit significantly from mentoring by Members, Fellows, and senior colleagues. 
Postdoctoral researchers are critical to Whitehead Institute's standing as a world-class research organization. And Postdoctoral Fellowships better enable us to support the work of these budding investigators. Fellowships help support scientific experiments and data analysis, collaborations within and between labs, and the development of new techniques and approaches.
For these young researchers, a named Postdoctoral Fellowship is both a mark of distinction and an important career step. For Whitehead Institute, the establishment of a named Postdoctoral Fellowship signals a donor's desire to be a partner in advancing biomedical discovery and strengthening the next generation of scientific leadership.
A Postdoctoral Fellowship can be endowed with a gift of $2,000,000.
Teaching and mentoring MIT graduate students is central to Whitehead Institute's research and education mission.
In our laboratories, students learn to conduct complex investigations, use powerful new technologies, and applied sophisticated analytic methods. They help to develop experimental hypotheses and learn how to deal with unanticipated outcomes. They experience the focused solitude of extended independent work and the opportunity and challenges of collaboration. Above all, they observe, first-hand, how some of the world's best scientists pursue their visions, deal with setbacks, and apply new knowledge to fundamental important biomedical challenges.
Graduate Fellowships better enable Whitehead Institute to engage the most talented and committed graduate students—and to expand the range of mentoring and professional development opportunities we can provide them. A named Graduate Fellowship can be endowed with a gift of $2,000,000.
Ensuring State-of-the-Art Facilities
Pioneering basic science research depends on cutting-edge technologies. Our world-class technical facilities are key to our scientists' ability to ask insightful questions and pursue detailed answers that advance knowledge on health and disease. 
That is a good news/bad news situation: Whitehead Institute has state-of-the-art scientific equipment and systems; but research technologies are continuously moving forward -- getting better and faster, and regularly introducing wholly new capacities. Indeed, our researchers' discoveries and new investigative strategies often drive development of new technologies and expanded uses for current systems.
Maintaining and upgrading our eight shared technical facilities is a never-ending process that requires continuing investment. Our Functional Genomics Platform, for example, must respond to the steadily growing opportunities created by the CRISPR-Cas9 gene editing system for finding the specific genetic drivers of disease -- and for identifying targets for therapeutics. And the Metabolite Profiling Core Facility is key to the continuing growth of Institute studies on the role of metabolism in cancer, diabetes, and the fundamental aging process -- and our leadership in development of metabolism-focused strategies for preventing or treating disease.
Donors' gifts in any amount can help ensure that our technologies continue to be state-of-the-art. And donors can name an individual Institute core facility with endowment gifts beginning at $2,000,000.
Enhancing Science Learning and Literacy
Whitehead Institute's commitment to training the next generation of scientists extends beyond the graduate students we train and the postdoctoral researchers we mentor. We know that today's K-12 science classes are the seed-bed for tomorrow's biomedical research pioneers. That is why we mentor high school science faculty seeking to enhance teaching and learning in their classrooms; and enable middle school and high school students to conduct hands-on research while learning directly from leading scientists.
The Seminar Series for High School Teachers offers educators the opportunity to explore topics at the forefront of biomedical research and to incorporate new ideas into their classrooms. The series—now in its 29th season—brings scores of teachers to the Institute for monthly seminars from October through June. The sessions include a scientific lecture and one-to-one discussions with Institute Members, Fellows, and Postdocs. Integral to the program's success is the teacher-scientist partnership in which   teachers can partner with Institute scientists who serve to answer scientific questions, provide technical expertise, and visit schools to meet with students. Recent years' Teachers series have addressed neurodegenerative disease, the microbiome in sickness and health, and the science behind biotech breakthroughs. 
The Spring Lecture Series for High School Students—also in its 29th year—encourages students to explore the facts behind the science headlines through practical exposure to cutting-edge topics in biomedical research. The three-day program includes presentations on important issues and biomedical advances from Institute Members and Fellows; hands-on workshops in Institute laboratories; visits to biotech companies and research organizations; and lunches with young Institute Postdocs and graduate students. Recent years' High School Student series have addressed genetic engineering, neuroimaging and neurological disorders, and precision medicine in cancer. 
EXPEDITION: BIO–A Summer Science Program for Middle School Students enables rising 7th and 8th graders to exchange their swimsuits for lab coats for a two-week, fully immersive experience. In this widely popular science program, curiosity meets real world science as students delve into the amazing biology that thrives in the world around them. Through hands-on activities both inside and outside the classroom—including interactive laboratory modules, discussions with Institute scientists, and citizen science projects—students learn how methods from the fields of ecology, genetics, chemistry, and bioengineering are used to answer some of the most challenging questions in the life sciences today. And they have an awful lot of fun doing it! 
BioNook is a new online biology education resource that provides free, exciting learning enrichment material for students, teachers, and parents. BioNook offers a broad range of video and print content on biology and on the research process—from deep explorations of how science is done to stories following the lives of scientists—and gives suggestions for fun outside activities and hands-on citizen science projects.
Collectively, Whitehead Institute's science learning programs help students to develop critical thinking skills, concretely encourages them to pursue studies in science courses, and connects them to role models in the pursuit of careers in science.
Donors can help support each of these important and innovative programs through annual gifts in any amount. With a $100,000 gift, donors can establish a named endowment to provide support for current and new education programs.
Image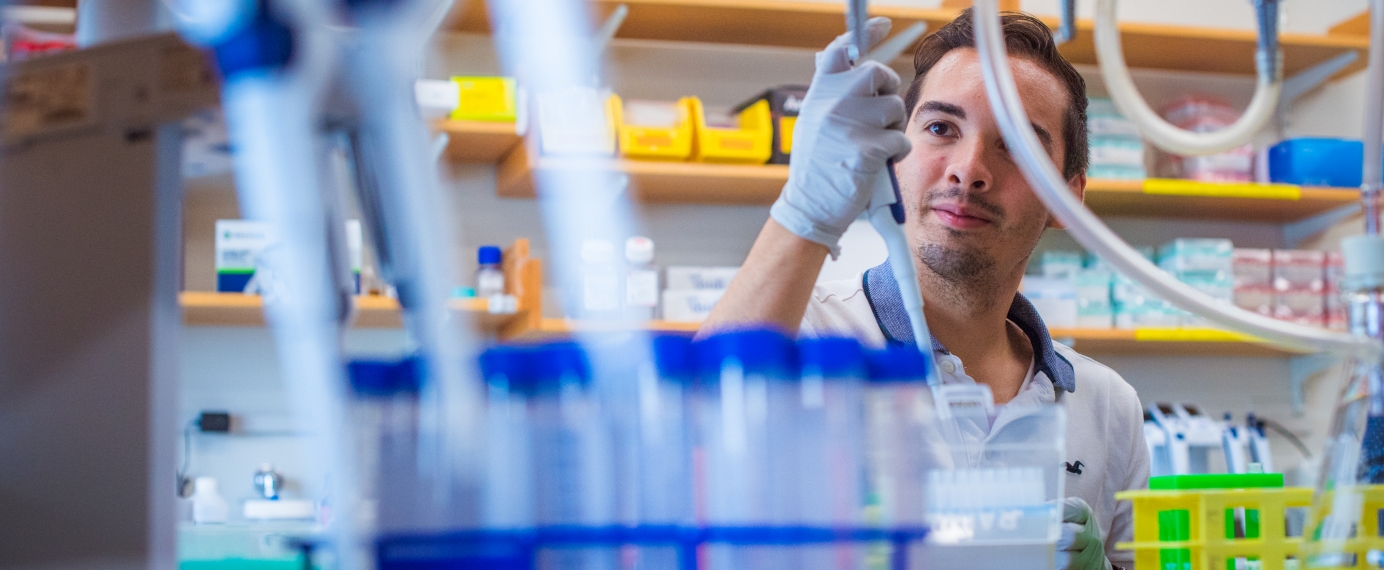 Philanthropy can be a powerful driver for cutting edge science, enabling creative and accomplished biomedical researchers to pursue path-breaking discovery. By providing financial support to Whitehead Institute, donors make clear their deep commitment to knowledge and scientific discovery, to nurturing excellence, to advancing innovative science, and to translating new knowledge to improve human health. Please consider these opportunities to empower Whitehead Institute scientists to shape the future of medicine and health care. Your support today will yield benefits for decades to come.