Image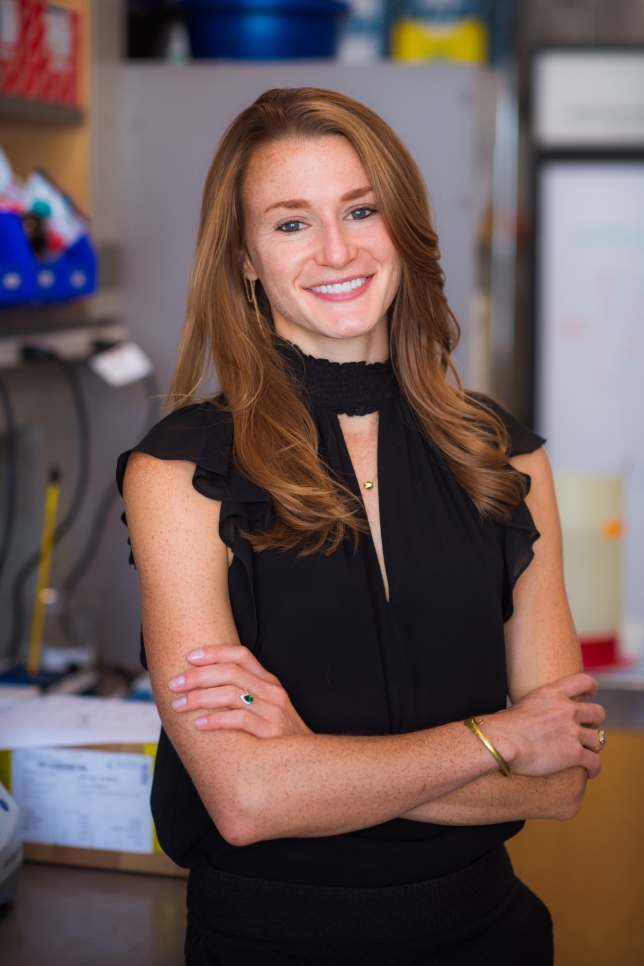 Credit
Gretchen Ertl/Whitehead Institute
Image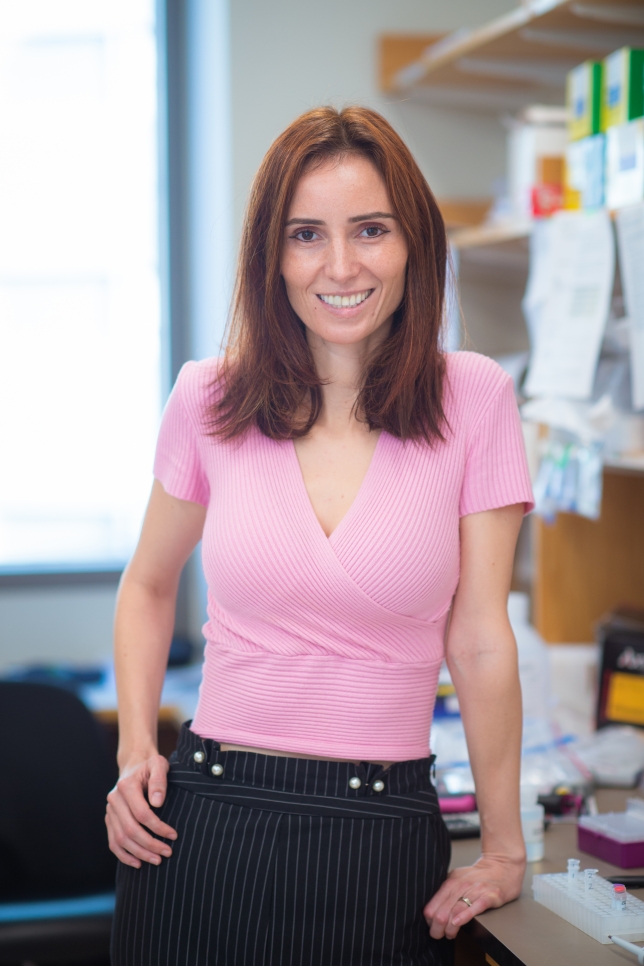 Credit
Gretchen Ertl/Whitehead Institute
Two Whitehead Fellows named to MIT and Harvard faculties
The Whitehead Fellows program is renowned for preparing emerging leaders in biomedical research and education. Two recent Fellows who made significant accomplishments while at the Institute are continuing that track record. On July 1, Kristin Knouse joined the Massachusetts Institute of Technology (MIT) faculty as assistant professor of biology and a member of MIT's Koch Institute for Integrative Cancer. This month, Silvi Rouskin joins Harvard Medical School as a member of the faculty in the department of microbiology.
Since coming to the Institute in 2015 as the Andria S. and Paul G. Heafy Fellow, Rouskin's research has focused primarily on understanding how RNAs fold in cells, how those structures can regulate gene expression in healthy cells, and how misfolded RNAs may be involved in neurodegeneration, cancer, and Acquired Immune Deficiency Syndrome caused by the human immunodeficiency virus (HIV). Rouskin's work indicates that the RNA itself may regulate which proteins are produced from it: The HIV RNA folds into several distinct shapes and by exposing or hiding certain signals on its surface, it can control which of its nine genes are expressed. (She also found that a similar mechanism may affect expression of the gene encoding the Tau protein—a finding that could help clarify the mechanisms underlying frontotemporal dementia and other neurodegenerative diseases.) Building on her groundbreaking work on the conformations of HIV RNA, Rouskin is analyzing the structure of the SARS-CoV-2 RNA genome, seeking to better understand how SARS-CoV-2 functions and identify ways to block its ability to infect human cells. That research may prove critical for developing therapeutics for this and other coronaviruses.
As a Scott Cook and Signe Ostby Fellow since 2018, Knouse worked to understand how tissues sense and respond to damage. Focusing on the mammalian liver, which has the unique ability to completely regenerate itself after injury, Knouse has sought to identify the molecular requirements for liver regeneration with the goal of ultimately conferring that capacity to other organs. To that end, she developed novel genetic, molecular, and cellular tools that allow her research team to observe organ injury and repair in mice. This past year, the Knouse lab successfully developed and implemented genome-wide CRISPR-Cas9 screening in the mouse liver. This type of screening is a powerful tool for understanding the genes required for cellular behaviors, but until now its utility was restricted to cells in culture. Through further studies using this tool, Knouse hopes to identify genes required for the unique regenerative ability of liver cells. She will also work to extend this technology to other organs, such as the heart, to better understand why these organs cannot naturally regenerate.