Member, Whitehead Institute
The Sabatini Lab studies the mechanisms that control cell growth and metabolism with a focus on the signaling system known as the mTOR pathway.
Image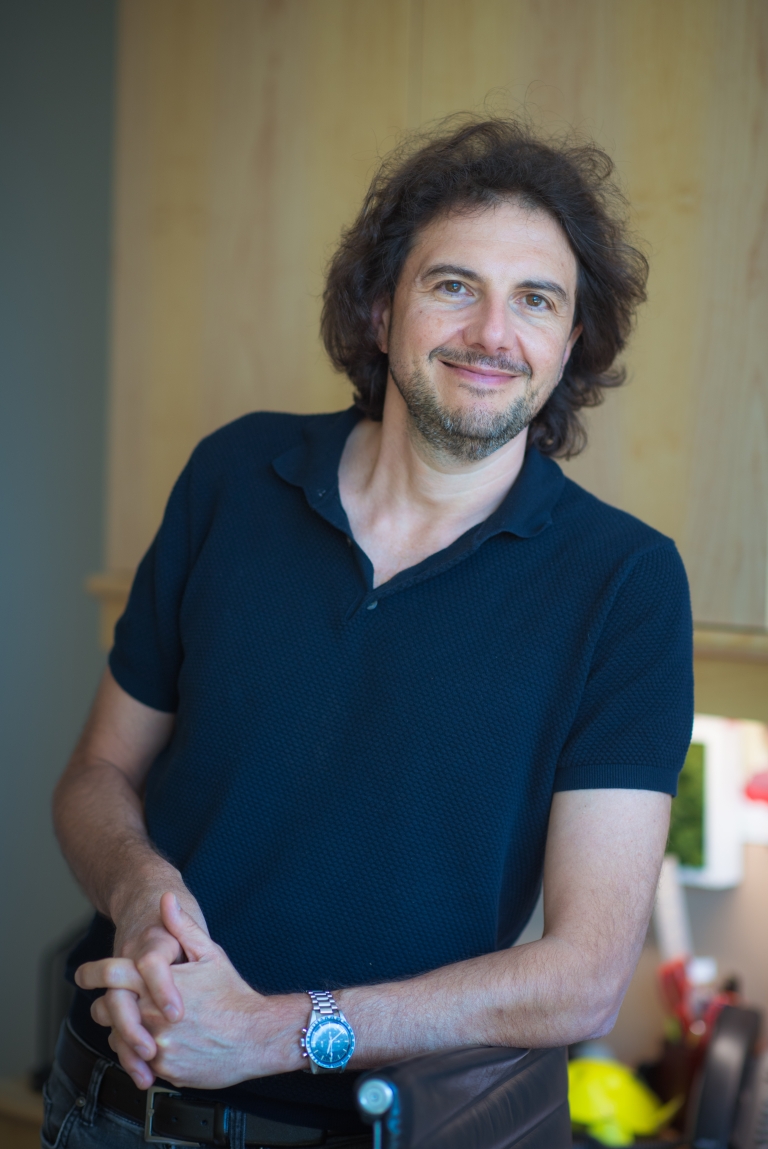 455 Main Street
Cambridge, MA 02142
United States
Achievements & Honors
Developed and patented novel cell microarray process
Identified the mTOR kinase and other components of the mTOR pathway
Discovered how cells sense nutrients via the mTOR pathway
Named one of the world's 100 Top Young Innovators by Technology Review
Pew Scholar in the Biomedical Sciences (2003)
Charles Ross Scholar at MIT (2003)
Rita Allen Fellowship (2004)
Paul Marks Prize (2009)
Elected member of the National Academy of Sciences (2016)
Foundation for the National Institutes of Health's (FNIH) Lurie Prize in Biomedical Sciences (2017)
Louisa Gross Horwitz Prize (2019)
Royal Swedish Academy of Sciences Sjöberg Prize (2020)
BBVA Foundation Frontiers of Knowledge Award (2020)
Affiliations
Member, Associate Director, Whitehead Institute
Professor of Biology, MIT
Investigator of the Howard Hughes Medical Institute
Senior Associate Member, Broad Institute
Member, David H. Koch Institute for Integrative Cancer Research at MIT
American Cancer Society Research Professor
Question
How do the pathways that regulate growth and metabolism in the cell work, and how are they deregulated in diseases like cancer and diabetes?
Approach
There is an increasing appreciation that the regulation of growth (the process through which cells accumulate biomass) plays critical roles in many biological phenomena. In mammals, changes in cell size rather than cell number underlie important physiological changes in organ size, such as heart enlargement induced by exercise or liver shrinking caused by starvation. During development, changes in cell size are frequent, perhaps best exemplified by the massive increase in cell size that accompanies the differentiation and arborization of neurons. We now know that derangements of cell size underlie certain human diseases. These include tuberous sclerosis complex, causing an intellectual disability and tumor-prone syndrome, as well as pathological cardiac hypertrophy.
Sabatini's lab studies — at  the biochemical, cellular and organismal level — a signaling network called the mTOR pathway. This pathway is emerging as a critical integrator of growth signals in mammals and is under the control of nutrients, stress, and growth factors like insulin. The lab is interested in understanding how the mTOR pathway senses and integrates upstream signals and coordinates cell growth with the cell cycle. They are also studying the function of novel components of the pathway in mice. Sabatini's efforts to understand the mechanistic target of rapamycin (mTOR) at the cellular level have provided a new way to investigate the role nutrients and metabolism play in disease. The lab also studies metabolic pathways in general, with a particular interest in metabolic processes that control cell proliferation, as well as the metabolism of organelles such as mitochondria and lysosomes.
Bio
Sabatini earned his bachelor's degree from Brown University. He was appointed a Whitehead Fellow in 1997 after completing the MD/PhD program at Johns Hopkins University School of Medicine in the lab of Solomon H. Snyder. Sabatini was named an Associate Member at Whitehead and an assistant professor in the biology department at MIT in 2002.  He was appointed a professor of biology at MIT and a Howard Hughes Medical Institute Investigator in 2008.
Selected publications
Jose M Orozco, Patrycja A Krawczyk, Sonia M Scaria, Andrew L Cangelosi, Sze Ham Chan, Tenzin Kunchok, Caroline A Lewis, David M Sabatini
G Jordan Ray, Elizabeth A Boydston, Emily Shortt, Gregory A Wyant, Sebastian Lourido, Walter W Chen, David M Sabatini
Aharon Helman, Andrew L Cangelosi, Jeffrey C Davis, Quan Pham, Arielle Rothman, Aubrey L Faust, Juerg R Straubhaar, David M Sabatini, Douglas A Melton