New ways of thinking about brain research
Whitehead Institute researchers are making discoveries that are helping us rethink what we know about the brain and paving the way for therapies to treat some of the most challenging brain disorders and diseases.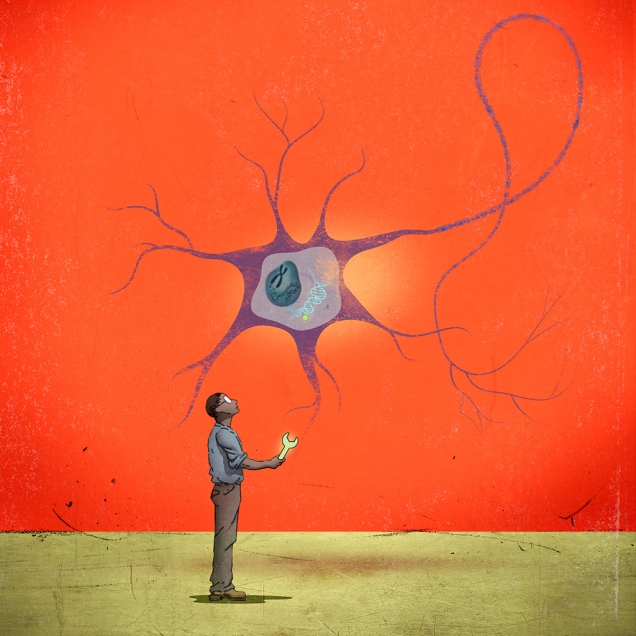 The biology of the brain is a topic that has long fascinated scientists. Researchers seek to decode the inner workings of the brain, to understand how it forms and how it fails. Such discoveries will give us insights into ourselves and our behaviors, and will be necessary in order to prevent and treat brain disorders and diseases. However, researchers face a number of challenges in studying the brain, from its complexity to how hard it is to observe in action.
Whitehead Institute researchers are creating innovative approaches to understand how the brain functions in health and disease. They are learning more about how the brain develops, how it degenerates, and how it regulates behaviors. They are gaining insights into diseases and disorders from Huntington's disease to Rett syndrome to substance abuse disorders, and developing tools that they hope could lead to medical therapies.
Explore this multimedia collection to learn more about brain-related research at Whitehead Institute.