The avocations of the Whitehead Institute community: putting creative energy to use
This story is part of our ongoing series, Beyond the Lab Bench. Click here to see all stories in this collection. 
Whitehead Institute attracts people that are driven — and often that means people that bring an impressive level of intensity to their hobbies and side projects, too. Some have leaned on their outside interests to find balance and respite during the COVID-19 pandemic — and often as not, they parlay their interests to contribute to the community at the same time.
Baking to stay balanced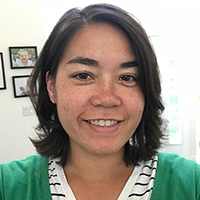 Early in the pandemic, one of the first events to be canceled was Whitehead Institute's Pi Day competition, in which bakers at the Institute compete for the community's vote for the best homemade pie. But for Immigration Specialist Rachel Hodge, who helped create Pi Day, that didn't put a pause on baking.
Hodge and other Whitehead bakers kept the spirit alive by sharing their baked creations on social media for an online version of cookie hour — in normal times, a weekly gathering for cookies and hot drinks in the cafeteria. Hodge's contributions to #WICookieHour on social media included cinnamon popovers, an asparagus and gruyere tart, and iced cinnamon buns.Early in the pandemic, one of the first events to be canceled was Whitehead Institute's Pi Day competition, in which bakers at the Institute compete for the community's vote for the best homemade pie. But for Immigration Specialist Rachel Hodge, who helped create Pi Day, that didn't put a pause on baking.
Hodge first got into baking in earnest during law school, when she would watch the show "Pushing Daisies," a show about a pie baker, with her friends every Wednesday and make a pie.
"It started as making a pie once a week, which is a really effective way to get some experience," she says. "Pie can be an intimidating baked good for some people, and that's how I got over being worried about it. Once you make something 30 times, you know it'll be fine."
After winning Pi Day its first year, Hodge stepped back from competing. Instead, she bakes a large number of non-competition pies so that everyone has enough to eat during the event.
"I always stick to what I think of as tried and true recipes," says Hodge. "If you can find a million recipes for a certain thing, it's probably going to be delicious even if you don't have time to test it."
A Whitehead alum helped influence bakers around the world this year. Sudeep Agarwala, who earned his PhD in Whitehead Institute Founding Member Gerald Fink's lab, helped spark a wave of sourdough baking when he posted a how-to Tweet thread for creating sourdough starter in March. His sourdough approach later appeared in National Geographic and other outlets.
Hodge got her own sourdough starter going in June and soon put it to use baking accomplished sourdough loaves, as well as sourdough cinnamon raisin bread.
Writers at the Institute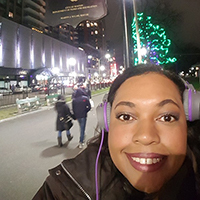 Genome Core Technical Assistant Amanda Chilaka has been able to make progress on her second book of genealogy this year. Her first book, intended as a resource for the community, mapped out many of the Cape Verdean and Portuguese families who immigrated to Harwich, on Cape Cod, in the late 19th and early 20th centuries. Now, she's diving deeper into the history of her own family, trying to uncover the stories of her Cape Verdean ancestors in Massachusetts.
"Part of my motivation is to kind of at least revive an interest in the history of the Cape Verdean community here," Chilaka says. "I began writing the first book after my grandmother passed, because I felt like we were losing that generation and their stories. Genealogy has helped me see how we're all connected, and also helped me stay connected to my grandparents, too."
An online community of numerous fellow genealogists has helped Chilaka gain traction in her research. She also learned to read a little Kriolu and Portuguese, in order to read records from the islands. 
Poring over the archives of local newspapers such as the Harwich Independent, Chilaka has found parallels to more recent history. "There was a racial reckoning around school segregation in 1905 when many second generation Cape Verdeans started attending,"," she says. "It was quite interesting to learn about that from a 2020 perspective." She saw echoes of the present in the 1917 Spanish flu epidemic in local newspapers, which featured messages in the paper encouraging people to "Follow the gospel of soap and water," as well as people expressing skepticism about the risk posed by the disease. "It's interesting to see history repeating itself," she says.
Chilaka has also unearthed some scandalous episodes from long ago to bring some drama into her book. One such story even ended up in the newspaper. "There was actually a big scandal because my second-great grandfather mysteriously disappeared shortly after marrying my second-great-grandmother," she says. "Then my second-great-grandmother started seeing this other gentleman. They were written up in the newspapers for what was called 'breaking the seventh commandment.'"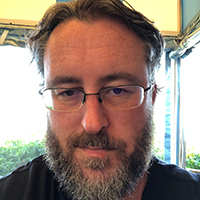 Payroll Manager Jeff Landry finds inspiration for his writing in the fantastical ideas from his children's imaginations. While he has always been a writer, "it wasn't until I had kids and had a built-in audience and a reason to write that I really started to apply myself and strive to complete something for them," Landry explains. He now has about 20 children's books in various stages of completion.
Landry published two books as fundraisers for his kids' school that featured students as characters in a story about saving a queen from a dragon through nonviolence and empathy. The books were a team effort: students helped brainstorm as Landry was writing them, a parent provided professional editing know-how, and Landry wrote the text and drew illustrations for the books, now available print-to-order. So far, the books have raised $1,000 for the school.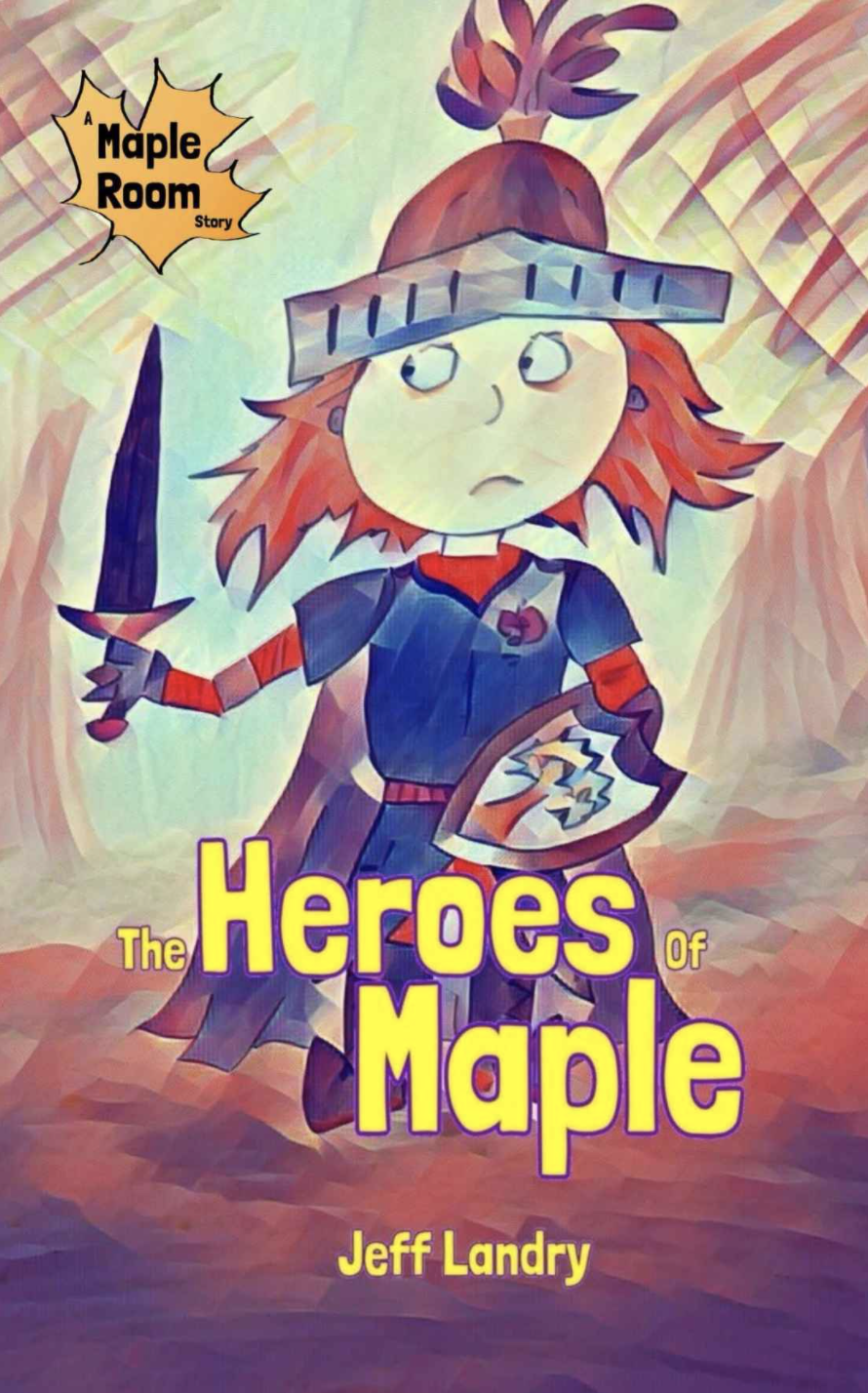 The cover of one of Landry's books
Over the years, his daughter has taken on a larger role in co-writing stories. Most recently, she wrote a short book about a teddy bear that comes back to life. "Maybe she's heading in the writing direction, too," he says. "Regardless, it helps her in school to have a better understanding of story and narrative."
2020 hasn't been very conducive to creative writing, Landry says, but he's hoping to write a children's book that takes on some of the challenging themes of recent years and transforms them into a fictional setting. "I think you kind of have to translate it into a different reality, create a fantasy world or something where you can have parallels to what's been happening," he says.
Before he began writing children's books, he also wrote scripts and managed business for a comedy theater troupe. Always looking for a new skill, he has taken up photography this year. "I don't sit still very well," he says. "I've taken a lot of pictures of the moon, and critters in the backyard. That's been a nice distraction from everything else."
Blending science and dance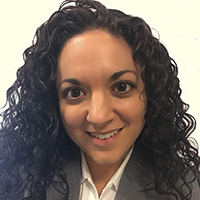 Whitehead Fellow Olivia Corradin is a dancer and choreographer with DanceWorks Boston, an organization of trained dancers working in other professions. Corradin has danced since she was very young, and became involved in choreography in college. "Choreography is by far my favorite part of the dance community," she says. "It's very creative — you have to envision what 30 simultaneously moving individuals would look like on stage." Her favorite form of dance is contemporary, but she has performed many different styles.
DanceWorks Boston is made up largely of STEM professionals, healthcare workers, and educators. "It's really fun and just like it's nice to sort of diversify the people you interact with on a day-to-day basis," says Corradin. Working as a choreographer with the group has benefited her approach to communication. "Being a choreographer really informs how I teach and explain things to people, because I find I'm more ready for people that have a different perspective from me," she says.
Corradin participated in the Dance Your PhD contest when she was at Case Western Reserve University. Her favorite version used a bank heist analogy to communicate the idea of genetic risk factors for complex diseases — to the tune of the jazz band classic "Sing, Sing, Sing."
"Being on stage teaches you to train your nerves and use that adrenaline in your favor," Corradin says. "That's a skill that translates when you're going to give a talk. I feel that exact same energy for a big event in my job as I do before I get on stage."
Building community during the pandemic
A number of people at Whitehead are involved in community service efforts. Brittania Moodie, a Technical Assistant in Whitehead Institute Member Iain Cheeseman's lab, is working with Cheeseman to bring microbiology education materials to students in Jamaica. Danielle Tomasello, a postdoc in the Jaenisch lab, created an organization called The Social Scientist that pairs scientists with volunteer mentors to talk about careers in their fields and share life advice. Izabella Pena, a postdoc in the Sabatini lab, is vice president of ContraCovid, which provides information about COVID-19 in several languages to benefit Latino and immigrant communities.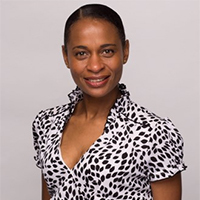 Nina Miller-Browne is the Manager of Financial Planning and Analysis at Whitehead Institute, and has been president of the Boston Ski Party for over seven years. The not-for-profit organization was founded in 1974 to create opportunities for people of color in underserved communities from greater Boston to participate in winter sports such as skiing and snowboarding. Miller-Browne joined the club in 2008, after enrolling her children in the Boston Ski Party Youth Program.
"Growing up in Jamaica, I grew up outside and I was determined that my children were going to have a similar outdoor experience, regardless of the colder winter weather," says Miller-Browne. She learned skiing and snowboarding alongside her kids. "They learned so quickly, because they have no worries. It was more challenging for me because I'm worried about breaking bones, work and paying my bills," she says. "The level that my children ski at, it's ridiculous. I can't keep up with them anymore." 
As her children got older, Miller-Browne became involved in directing the organization's affairs, first as treasurer and then as president. Boston Ski Party hosts a ski school for 80 youths, ages 5-18, in New Hampshire. While the ski school teaches recreational skiing and snowboarding, students have won medals in NASTAR, a national competition. The organization also hosts events geared toward adult skiers and a three-day event called Youth Fest that draws 140 participants from all over the country and has featured members of the U.S. Olympic Ski Team as guest coaches. The organization provides funding for participants to ensure that the programs are inclusive.
"Our skiers are mostly youth of color and from communities that usually don't participate in winter sports," Miller-Browne says. "It's very exciting to see the progression and how quickly they learn to ski and take to it." Boston Ski Party also teaches parents to ski so that they can learn along with their children and ski as a family.
Plans for the 2020-2021 ski season are still formulating due to CDC restrictions related to the COVID-19 pandemic. In the meantime, Boston Ski Party has been hosting webinars and events on Zoom such as planning for college, financial aid resources for students, games and other social events. This has taken the place of informal chats among youths and parents on the mountain that would happen in other years, Miller-Browne says.  
Miller-Browne encourages people at the Institute that are interested in learning to ski to contact her at bostonskiparty1@gmail.com. "To me, skiing is a mirror of life," she says. "It involves your fears, your falls and your accomplishments. When you fall, you get back up and do it again and again until you get down the mountain. Whether you're a beginner or an expert, you gain more confidence with each run."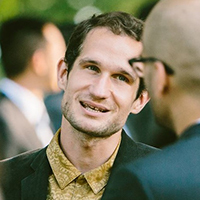 A new group at Whitehead looks to the outdoors for healthy activities. The pandemic has greatly limited opportunities for people to socialize in person safely. Lukas Chmatal, a postdoc in the Page lab, created a group called "Finding Your PACE of Mind" that meets in front of the Institute every Friday at 9 a.m. to run a four-mile loop around the Charles River in Cambridge and Boston. 
"I started thinking about it during the Whitehead Institute virtual retreat," says Chmatal. "The goal is to provide a safe way for people to socialize as well as to have an opportunity for people to get outside and exercise every week. And when I run with other people, we usually end up discussing science or like just catching up on life."
Chmatal's labmate, Page lab postdoc Marla Tharp, came up with the name, which emphasizes the idea that the group will accommodate everyone's comfort level with running, breaking up into different pace groups as needed. The runners wear masks and stay appropriate distances from each other to keep safe.
Given that the group began their runs in November, group sizes have been small so far, but they've consistently had a few runners come out to brave the weather along the Charles. "Most of the runners are new students and postdocs at the Whitehead, who want to chat and meet new people," Chmatal says. "I've been enjoying it."
Topics