Functional Genomics Platform
Image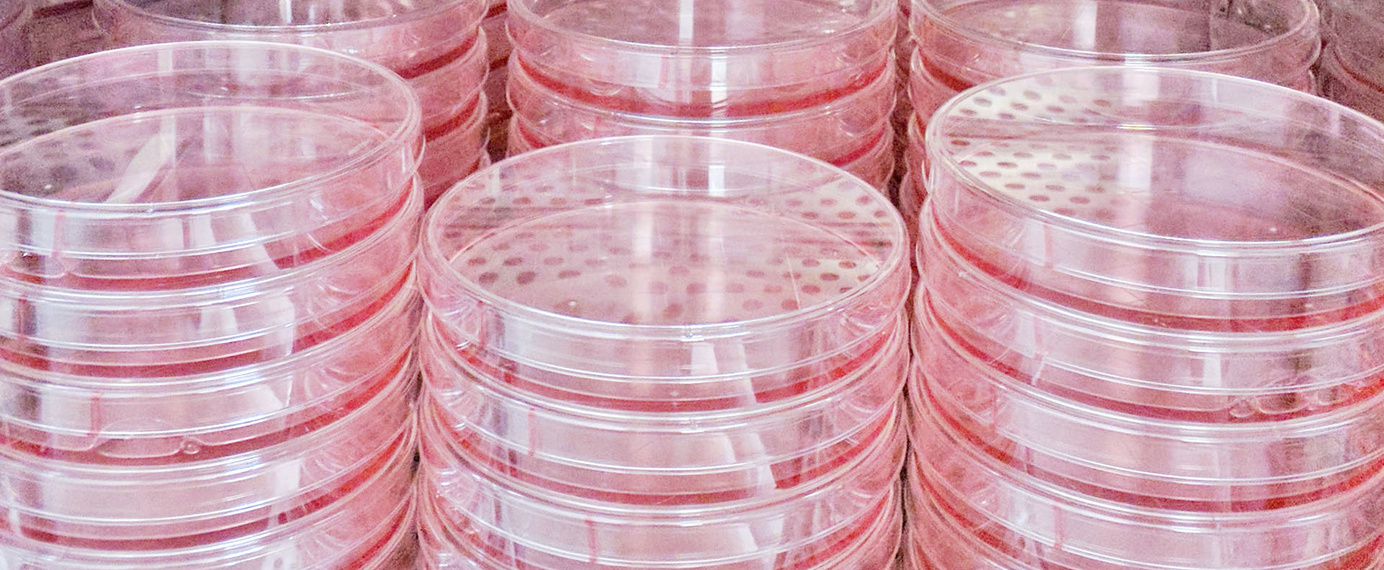 The Functional Genomics Platform at Whitehead Institute works collaboratively with researchers to develop and apply CRISPR-Cas9-based and other large-scale screening approaches to answer diverse biological questions, with a particular interest and expertise in improving the delivery of CRISPR-Cas9 machinery to enable large-scale screens in challenging model systems and in vivo.
The FGP is directed by Heather Keys, Ph.D.
Jonathan Weissman, Ph.D. is the faculty advisor for the FGP.
On this website, you can find more details about our work, our team, contact information, and protocols.
Our Work
We work collaboratively with researchers and provide expertise for all stages of the screening process:
Experimental design
Technology development
sgRNA library design, cloning, and propagation
Virus preparation for optimization and screening
Vector design
Sequencing library preparation
Data analysis
Follow-up strategies
Team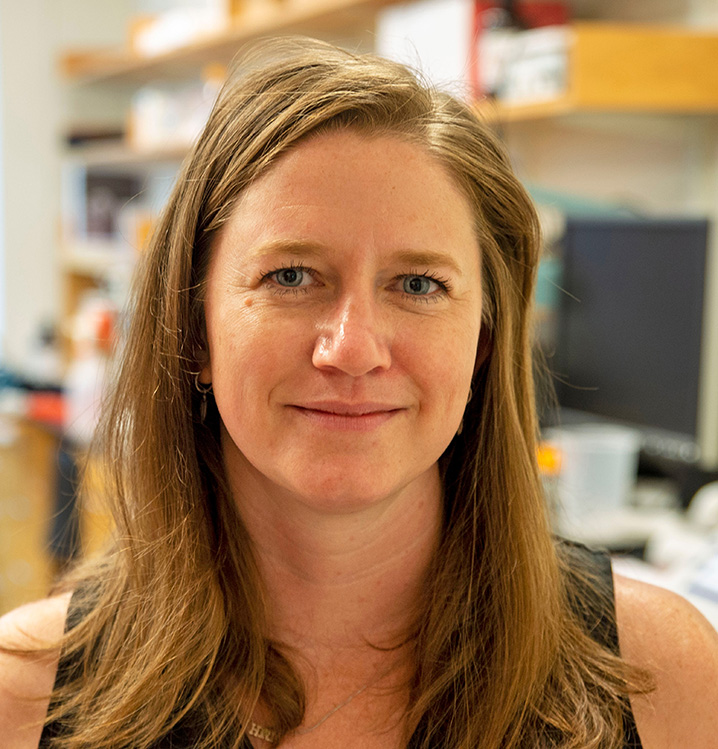 Heather Keys, Ph.D.
Director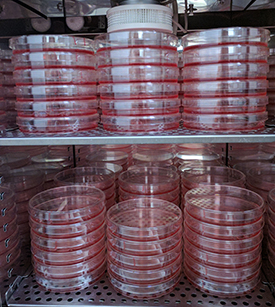 Join us!
Technical Assistant I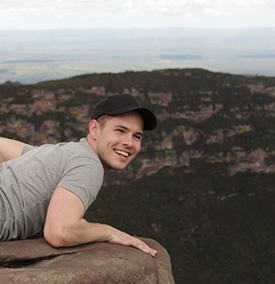 Austin Garner, Ph.D.
Research Scientist I, Core
---
Alumni
Stephanie Esonwune, Strand Therapeutics
Olena Fedoniuk, Tokyo Institute of Technology Technical Support Staff and GLOBIS MBA student
Sandra Kalil Perdomo
Mehreen Khan, Alnylam Pharmaceuticals
Adina Kirkland
Maria Virgilio, University of Michigan PhD Program
Keya Viswanathan
Former Masters Students
Nicole Eischer, Max Planck Institute for Molecular Genetics PhD Program
Manuel Mastel, DKFZ Helmholz International Graduate School for Cancer Research PhD Program
---
Join Us
We are always on the lookout for enthusiastic, curious, and kind individuals who are excited to challenge themselves to learn new skills and think deeply about their projects in a fast-paced environment. Whether you are looking for a long-term career path focused on collaborative, cutting-edge science, short-term training in molecular biological and mammalian cell culture techniques, or are a Masters student considering a CRISPR screening or technology development project, please contact us!
Materials
Here we will post basic protocols for screening and related experiments. More coming soon!
Any questions? Contact us.
Protocols
Coming Soon!: Transduction Test for New Cell Lines
Coming Soon!: Genomic DNA Miniprep
Coming Soon!: Genomic DNA Maxiprep
Coming Soon!: Sequencing Library Preparation
Coming Soon!: Bead Cleanup and dsDNA Quantification
Coming Soon!: Transduction Conditions for Cancer Cell Lines
Coming Soon!: Materials Reference List
Publications
Keys, H.R.* & Knouse, K. A.* Genome-scale CRISPR screening in a single mouse liver. Cell Genomics 2022 Dec 14;2(12). doi: 10.1016/j.xgen.2022.100217. PMCID: PMC9835819. *equal contribution

Winter JM, Fresenius HL, Cunningham CN, Wei P, Keys HR, Berg J, Bott A, Yadav T, Ryan J, Sirohi D, Tripp SR, Barta P, Agarwal N, Letai A, Sabatini DM, Wohlever ML, Rutter J. Elife 2022 Nov 21;11:e82860. doi: 10.7554/eLife.82860. PMID: 36409067.

Zhang Y, Donaher JL,  Das S, Li X, Reinhardt F, Krall JA, Lambert AW, Thiru P, Keys HR, Khan M, Hofree M, Wilson MM, Yedier-Bayram O, Lack NA, Onder TT, Bagci-Onder T, Tyler M, Tirosh I, Regev A, Lees J, Weinberg RA. Genome-wide CRISPR screen identifies PRC2 and KMT2D-COMPASS as regulators of distinct EMT trajectories that contribute differentially to metastasis. Nat Cell Biol 24, 554–564 (2022). doi: 10.1038/s41556-022-00877-0. Epub 2022 Apr 11. PubMed PMID: 35411083.

Rossiter NJ, Huggler KS, Adelmann CH, Keys HR, Soens RW, Sabatini DM, Cantor JR. CRISPR screens in physiologic medium reveal conditionally essential genes in human cells. Cell Metab. 2021 Jun 1;33(6):1248-1263.e9. doi: 10.1016/j.cmet.2021.02.005. Epub 2021 Mar 1. PubMed PMID: 33651980. PubMed Central PMCID: PMC8172426.

Zou Y, Henry WS, Ricq EL, Graham ET, Phadnis VV, Maretich P, Paradkar S, Boehnke N, Deik AA, Reinhardt F, Eaton JK, Ferguson B, Wang W, Fairman J, Keys HR, Dančík V, Clish CB, Clemons PA, Hammond PT, Boyer LA, Weinberg RA, Schreiber SL. Plasticity of ether lipids promotes ferroptosis susceptibility and evasion. Nature. 2020 Sep;585(7826):603-608. doi: 10.1038/s41586-020-2732-8. Epub 2020 Sep 16. PubMed PMID: 32939090; PubMed Central PMCID: PMC8051864.

Tsvetkov P, Detappe A, Cai K, Keys HR, Brune Z, Ying W, Thiru P, Reidy M, Kugener G, Rossen J, Kocak M, Kory N, Tsherniak A, Santagata S, Whitesell L, Ghobrial IM, Markley JL, Lindquist S, Golub T. Mitochondrial metabolism promotes adaptation to proteotoxic stress. Nature Chemical Biology. 2019 Jul; 15(7):681-689. doi: 10.1038/s41589-019-0291-9

*Li Y, *Muffat J, *Javed AO, *Keys HR, Lungjangwa T, Bosch I, Khan M, Virgilio MC, Gehrke L, Sabatini DM, Jaenisch R. Genome-wide CRISPR screen for Zika virus resistance in human neural cells. PNAS . 2019 Apr 24. doi: 10.1073/pnas.1900867116
*equal contribution

Kory N, Wyant GA, Prakash G, Uit de Bos J, Bottanelli F, Pacold ME, Chan SH, Lweis CA, Wang T, Keys HR, Guo YE, Sabatini DM. SFXN1 is a mitochondrial serine transporter required for one-carbon metabolism. Science 362(6416). 2018 Nov 16. doi: 10.1126/science.aat9528

Kanarek N, Keys HR, Cantor JR, Lewis CA, Chan SH, Kunchok T, Abu-Remaileh M, Freinkman E, Schweitzer LD, Sabatini DM. Histidine catabolism is a major determinant of methotrexate sensitivity. Nature 559:632-636. 2018 July 11. doi: 10.1038/s41586-018-0316-7
Contact Us
We are located at the Whitehead Institute, 455 Main Street, Cambridge, MA.
Please contact Heather Keys, Ph.D. by email with all questions.