Catalyzing Science, Health and Prosperity
Jono Goldstein and Kaia Miller Goldstein Strive for Impact
Image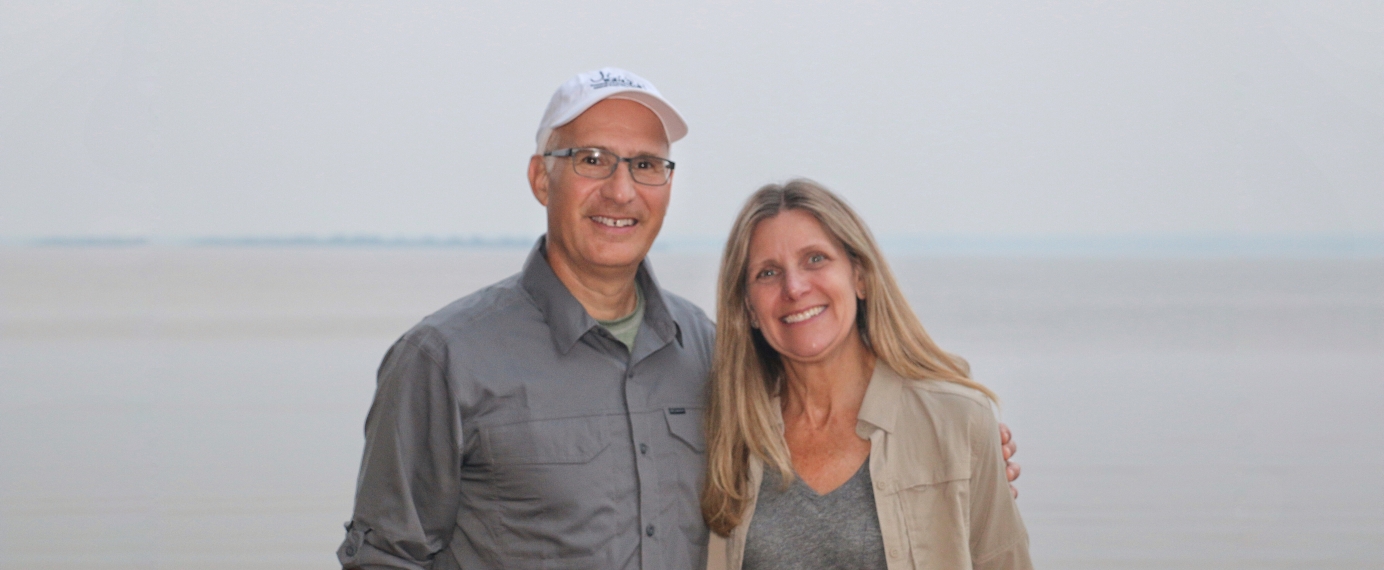 As longtime supporters of the Whitehead Institute, Jono Goldstein and Kaia Miller Goldstein have watched what they see as one of the more remarkable stories in biomedical research unfold: the growth of a wholly new kind of research organization into a globally recognized engine of discovery. Indeed, beyond observing, they've become catalysts for the Institute's science-shaping research.
Shortly after Whitehead Institute was launched, Jono was a Massachusetts Institute of Technology undergraduate researcher in the lab of Whitehead Institute Founding Director and MIT professor David Baltimore. "I was like a fly on the wall, observing the formation of the Institute, its extraordinary faculty, and its research program," he recalls. Over the following decade — first as a graduate student, then as a private equity investor — Jono continued to have a front-row seat as the Institute building's construction sparked the physical transformation of Kendall Square, then as its scientific achievements spurred the growth of the Kendall life sciences research and innovation community.
In 1998, Jono enthusiastically accepted an invitation to join the Whitehead Institute board of associates, and, in 2008, he joined the Institute's governing board of directors. "I'm fascinated by basic biomedical research," he says, "and the exposure to researchers doing such incredible, innovative science — and driving such important discoveries — reinforced my desire to help move science forward in a practical way."
It was a desire shared by his spouse, Kaia. A consultant on international economic development, she has worked in dozens of countries, advising government and business leaders in Latin America, Asia, the Middle East, and Africa — where she is an advisor to the president of Rwanda. She and Jono share a belief in the power of education, the importance of preparing young people to take on society's challenges, and the role of science in guiding choices. These beliefs are reflected in their philanthropy. They are both deeply engaged in a number of organizations that advance the health, education, and future opportunities for children and that promote a sustainable, just, and prosperous world.
"Whitehead Institute fits into our philanthropic strategy perfectly," Kaia says. "The research being pursued at Whitehead Institute is essential; it creates fundamental knowledge that can have concrete impact by enhancing the quality of people's lives and contributing to the development of communities." For that reason, she explains, "Jono and I actively engage with the labs, we go to hear Members' talks, we work hard to understand how their work can have impact."
Their support helps ensure that Whitehead Institute investigators have the most supportive environment possible for pursuing their research. In addition, Jono chairs the board's development committee, introducing Whitehead Institute's work to other philanthropists and inspiring their involvement. "Philanthropy is critical to the organization's capacity to drive discovery, tackle new challenges and blaze new scientific paths, and train the next generation of scientists," Jono explains. "Yes, Whitehead Institute continues to produce impactful discoveries and technical advancements. But today, its endowment covers less than a third of its budget, and federal and corporate support for pioneering basic science research has declined significantly in recent years. 
"Supporting Whitehead Institute represents a unique opportunity for donors to learn about great science, meet phenomenal researchers, and truly make a difference. We're proud to be connected with this organization, which both needs and deserves our support," he emphasizes.
"That's a message we really want other donors to hear," Kaia says. "Because we believe that Whitehead Institute's research is helping shape the future of health care—and, in that way, creating opportunities for people throughout the world to prosper.